8oz. pump Item # 1949
16oz. pump Item # 1950
4oz. tube Item # 1945
.5oz. tube Item # 1955

Formulated with glycerin, the natural humectant, to help repair, nourish, smooth, and soften hands, cuticle, feet and body. Added protection to hands against drying and irritation from daily abuse from soaps, bleaches and other harmful chemicals.
BUY NOW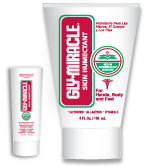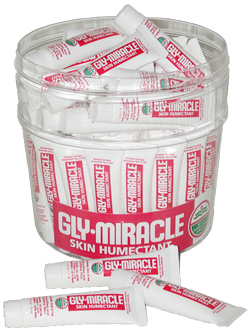 Lite Touch Gly-Miracle Skin Humectant
12oz. pump Item # 1970



When you want just a little protection to maintain soft healthy skin. Perfect for arid mild or warm weather climates, GLY-Miracle Lite Touch vitamin enriched formula absorbs to provide a lite clean feel. Lite Touch with Aloe, Glycerin and other deep skin nourishing ingredients when used daily on hands, body and feet will highlight the supple glowing skin you always had.
BUY NOW